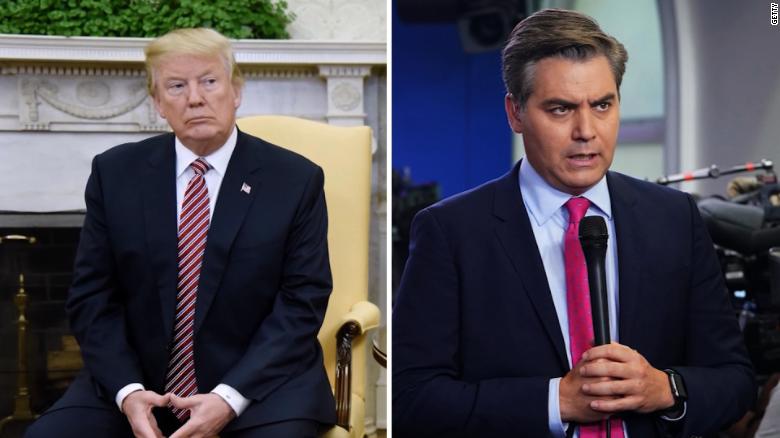 After a federal judge ordered that Acosta's credentials be temporarily restored last week, the White House sent Acosta a letter saying it had made the "preliminary decision" to suspend his pass. But an attorney for CNN and Acosta claims that the move would punish Acosta using "retroactive" rules that are not formal. On November 7, the day he was stripped of his pass, Acosta had riled Trump by refusing to give up the microphone at a news conference when he considered that Trump was evading his question.
The network's request for an emergency hearing follows a new warning from the White House that CNN's Jim Acosta could have his press pass revoked again at the end of November.
CNN's lawyers adopted a different approach after prevailing in court on Friday.
CNN's report indicates that "the network and Acosta "remain hopeful" that the parties "can resolve this dispute without further court intervention".
Even Fox News backed CNN in this lawsuit.
After the judge scolded the White House for not giving Mr. Acosta due process - a chance to argue his case - the new letter, filed in court documents Monday morning, gave him until Sunday night to respond.
Such an injunction could be in effect for much longer than the temporary restraining order, thereby protecting Acosta's access to the White House. The restraining order will expire 14 days after it was issued.
More news: Oil prices collapse as OPEC sees production outpacing demand
More news: Manchester United players working hard ahead of Manchester derby clash
More news: Deepika Padukone and Ranveer Singh are finally married
"We are disappointed with the district court's decision", the Justice Department said in response.
Press secretary Sarah Sanders said the administration will "develop rules and processes to ensure fair and orderly press conferences in the future".
In deciding whether barring Acosta amounted to "irreparable harm", a standard for granting temporary restraining orders, Kelly pointed to the case of journalist Robert Sherrill, who fought the White House's denial of his press pass in 1977 and also won the right to due process and a restoration of his pass (though he never actually reapplied for it).
In an interview that aired Sunday, President Trump told Fox News host Chris Wallace that Kelly's ruling was not a "big deal" and warned Acosta's pass would be revoked if he "misbehaves" once more.
On Friday, Trump said that "rules and regulations" were being drafted to govern news conferences, where the president or his representatives often accuse journalists - Acosta in particular - of being overly hostile.
After Trump called on Acosta at a November 7 news conference, Acosta asked multiple questions about immigration and the Russian Federation investigation.