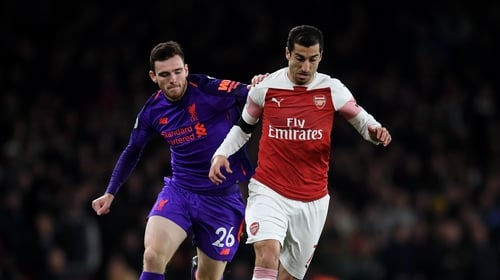 It depicts Salah with his arms spread out in celebration, smiling and looking up into the sky.
Egyptian sculptor Mai Abdel Allah unveiled a statue that looks nothing like Salah, with many fans mocking its appearance.
Twitter users offered up a number of names that the sculpture resembled closer, from 1970s singers Leo Sayer or Art Garfunkel, to the character Marv from the movie Home Alone.
Either way, Salah now has his very own curious statue and that, in footballing terms, is nothing short of a badge of honour - semi-official confirmation of superstar status.
A statue of Cristiano Ronaldo made headlines for all the wrong reasons previous year.
More news: Stunning Liverpool player returns to training in time for Red Star clash
More news: Mystery of sisters found taped together deepens
More news: Notorious mob boss Whitey Bulger found dead in prison
Salah enjoyed a record-breaking debut season with Liverpool scoring 32 goals to set a new record in a single campaign. He was later given a second chance at it by website The Bleacher Report.
Although the response to the statue online has been one of ridicule, with commentators on Social Media widely claiming that the statue created by Egyptian artist Mia Abdel Allah bares no resemblance to the Egyptian star, who fired the Pharaohs to the 2018 FIFA World Cup.
The new bronze statue of the 26-year-old raised eyebrows across the world for its curiously ill-proportioned body parts, including an abnormally large head.
Born in Nagrig in northern Egypt, Salah enjoys widespread popularity in his home country.