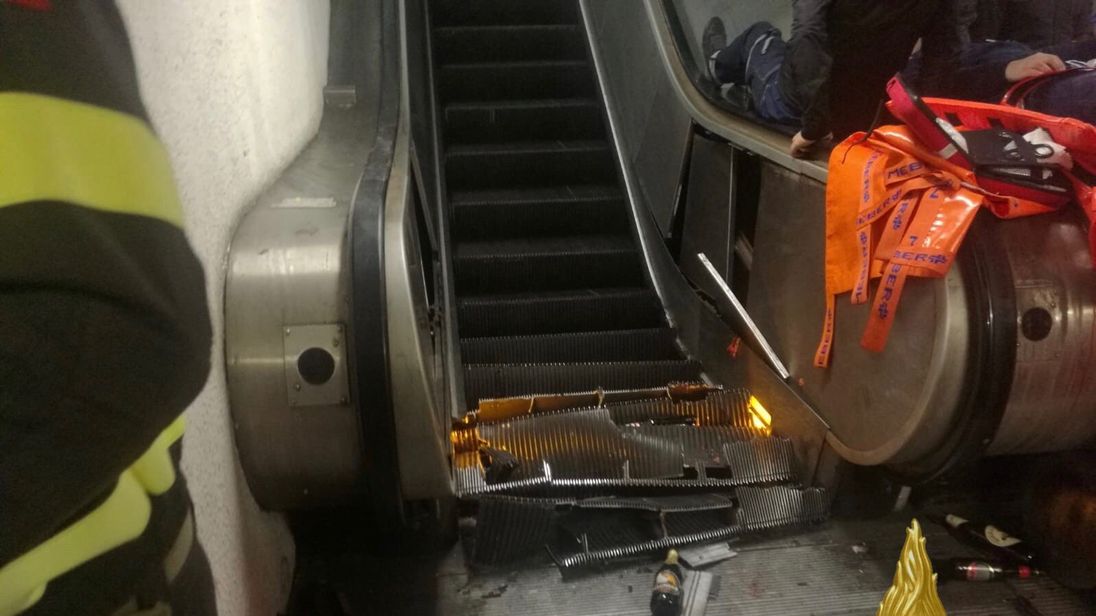 An escalator has given way at a metro station in Rome leaving several people injured, some of them seriously, Italian media report.
Dramatic Twitter footage posted by a Russian fan shows the escalator running at incredible speed, causing people to pile up and crash into each other at the bottom.
CSKA Moscow is due to play against AS Roma in the Champions League later on Tuesday and hundreds of its supporters were on the move to reach the Olympic stadium.
Emergency services are at the scene and the station had been closed, Italian news agency Ansa reported.
More news: Royals Prince Harry And Meghan Markle, Go Barefoot On Australia Beach
More news: Meghan Markle and Prince Harry are expecting!
More news: JP Morgan, Ford latest to pull out of Saudi investor conference
The escalator at the Repubblica metro station in Rome broke, Italian police said. "At that moment the escalator collapsed", a police spokesman told Russian news agency RIA.
La Repubblica website said the accident may have been caused by singing and chanting fans jumping up and down on it.
Sky Italia (via the UK's Daily Mirror) reports that the injured fans were from Russian Federation.
More than 20 people were taken to hospital and one has reportedly had a foot amputated.