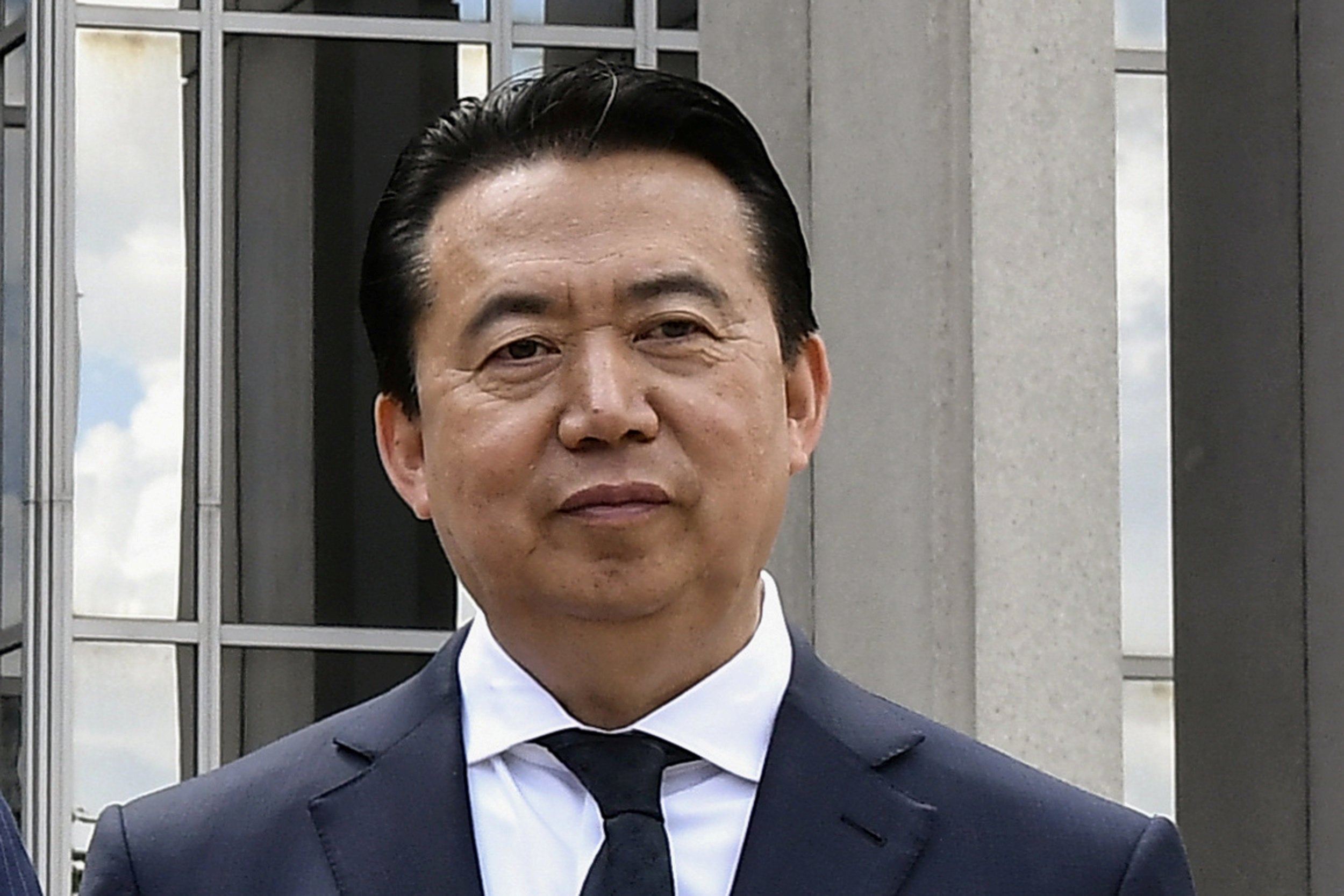 Meng Hongwei, the Chinese head of the global police organisation Interpol, was reported missing by his wife in September.
Meng Hongwei was reported missing Friday by his wife, the Associated Press reports, citing an anonymous French judicial official.
Meng, 64, has been unaccounted for since he left France for China in late September, Europe 1 radio reported.
The head of Interpol, Meng Hongwei, has been reported missing by his wife.
Meng, who previously served as China's vice minister of public security, was elected to lead the global police organization in 2016.
Meng is listed on the website of China's Ministry of Public Security as a vice-minister, but lost his seat on its key Communist Party Committee in April, the South China Morning Post said. There has been no information about his whereabouts since Hongwei left France for China.
It was not clear whether Mr Meng had travelled to China on official business or for personal reasons.
More news: Taxi company confirms authenticity of receipt taken from GRU agent in Netherlands
More news: Third accuser says Kavanaugh had role in sexual assaults
More news: Kavanaugh, Ford testify in Senate Judiciary Committee hearing
He was named chief of Interpol in 2016 and his term is due to run until 2020.
China Daily emphasized the potential boost to China's recent clampdown on corruption, noting that China had increasingly worked with Interpol to pursue "China's 100 most-wanted fugitives suspected of corruption".
News of the investigation into Meng's disappearance came during a weeklong public holiday in China.
At the time, human rights organizations such as Amnesty International expressed concerns that Beijing could use Interpol to arrest dissidents and refugees overseas.
Meng's wife, who has remained in Lyon with their children according to police sources, was receiving protection, it said, adding: "Exchanges with Chinese authorities continue".
"Interpol is aware of media reports in connection with the alleged disappearance of Interpol President Meng Hongwei". Interpol's day-to-day operations are overseen by its secretary general.