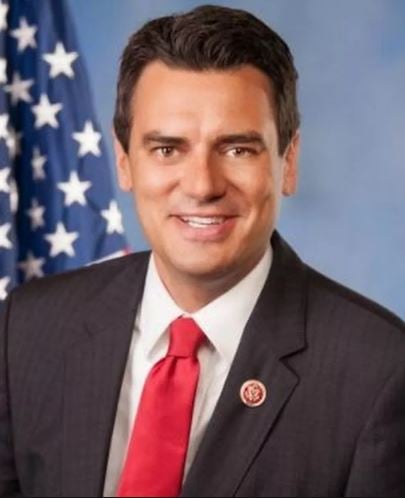 In the letter, the attorneys general expressed their "strong opposition" to the Justice Department's new "zero tolerance" immigration policy which sends parents who cross the USA border illegally, even those seeking asylum, to federal prisons instead of immigrant detention centers and places their children into the care of the Department of Health and Human Services' Office of Refugee Resettlement. In those cases, they are either placed in the custody of the other parent, if that person can be located, or an appropriate family member if one can be found and assuming that doing so would not be detrimental to the child (ren) for some reason.
The head of the United Nation's human rights organization is comparing Trump's family separation policy to child abuse. which it clearly, clearly is.
Despite the heart-crushing images of these youngsters, Homeland Security Secretary Kirstjen Nielsen defended this practice.
"In other words, if I commit a crime and I am put in jail, my four children are separated from their mother, because we don't have a policy - Why would you want the children in jail with their parents?"
More news: OH can drop inactive voters from registration rolls
More news: After winning Brexit compromise, UK's pro-EU rebels fear betrayal
More news: Gary Lineker's F-word reaction to Harry Kane's England victor
Under the Trump administration's policy, they say, prosecutors are told to prosecute everyone who crosses the border illegally for "illegal entry", which they say forces them into a criminal process that requires children be separated, even though the crime is only a misdemeanor. "We can not and will not encourage people to bring children by giving them blanket immunity from our laws". But there's nothing to celebrate for immigrant parents separated from their children.
A Department of Justice bulletin from April 8 said those entering the country illegally would be met with "the full prosecutorial powers" of the DOJ. "We cannot and will not encourage people to bring their children or other children to the country unlawfully by giving them immunity".
"The attorney general made a bad mistake when he did. he certainly should have let us know if he was going to recuse himself and we would have put a different attorney general in", Trump said in April. "It is time to find a real, long-term solution to the many issues impacting our broken immigration system".
It's up to the Secretary of Homeland Security or the attorney general to grant it, based on a determination that the migrant has proven he or she is a refugee - a person who can't return to their country because of a "well-founded fear of persecution on account of race, religion, nationality, membership in a particular social group, or political opinion". Previous administrations dealt with illegal entry through civil proceedings so families could be kept together, at least for a limited time.