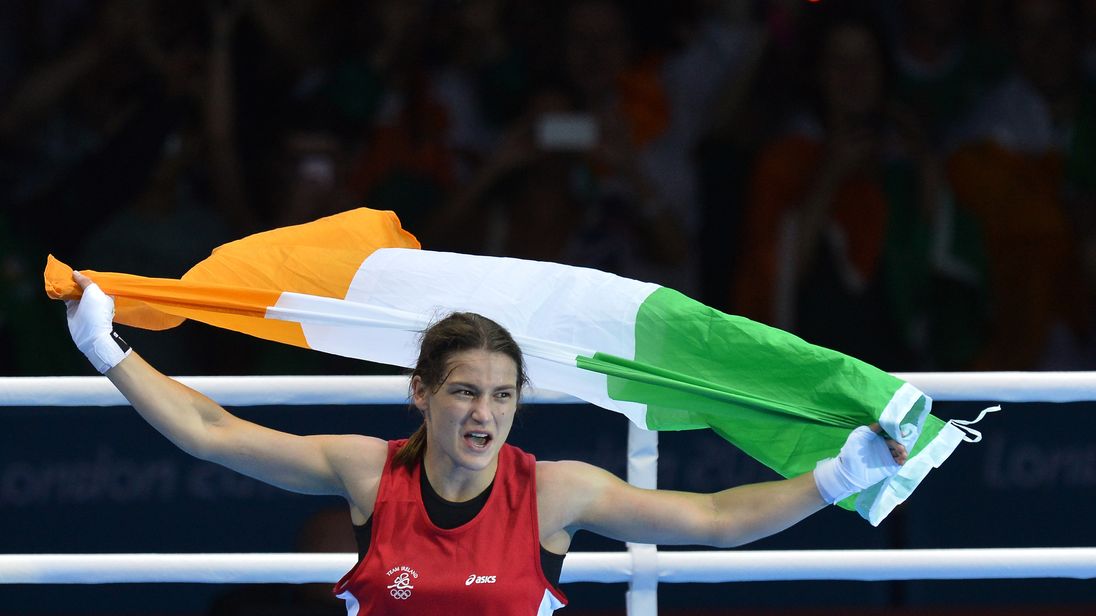 Bray boxing club was set up by Pete Taylor and is where world and Olympic champion Katie taylor trained.
The body of the 30-year-old man killed in the shooting remains at the scene.
The shooting happened at about 6.55am on Tuesday at Bray Boxing Club in The Harbour area of the town.
The other two men, aged 35 and 57, who were injured in the incident, have been taken to hospital.
It is understood that Mr Taylor was shot in the arm although the bullet may have also hit his torso.
He said: "We are not giving out full details of the injuries received - what we can say is they are not life threatening".
Fellow councillor Michael O'Connor added: "Pete Taylor was shot".
Irish police said that the suspect left the scene of the shooting in a silver-coloured Volkswagen van with Northern Ireland registration plates.
More news: 'Solo: A Star Wars Story' falls far short of box-office expectations
More news: Pres. Trump Welcomes US Citizen Jailed In Venezuela To White House
More news: Red Sox to part ways with Hanley Ramirez
Anyone with information is asked to contact Bray Garda Station on 01 6665300.
He then turned and shot Mr Taylor and the other injured man.
A technical examination of the area is being carried out by specialist officers.
She went on to win gold at the London 2012 Olympics and she is unified lightweight world champion.
Local Sinn Fein TD John Brady tweeted: "Absolutely shocking news coming from Bray Boxing club this morning".
The scene is now closed off as gardai continue to investigate.
"Another dark day for Bray".
Ireland's Health Minister Simon Harris called the news from Bray "shocking".