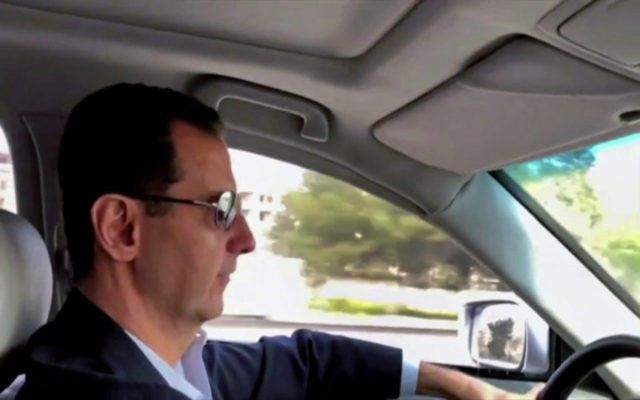 Gadzhimagomedov, who is the deputy head of the chief operational department at the Russian general staff, said he expects the Russian military to "take them out soon" and that the rebels have reportedly indicated their willingness to lay down their arms.
Syria and its ally Russian Federation have threatened to resume bombing the final opposition holdout of Douma in Eastern Ghouta unless rebels there agree to evacuate, sources told AFP on Tuesday.
One area was emptied under such a deal in recent days and evacuations began late on Saturday for a second part, held by the Islamist Faylaq al-Rahman rebel faction.
The group's spokesman, Wael Alwan, has said as many as 30,000 people could be evacuated in all.
The first agreement, with Ahrar al-Sham, saw more than 4,500 people including rebels leave the town of Harasta last week.
Dozens of people had been waiting since early morning for the arrival of relatives and friends who were bussed out of Ghouta.
However, it is understood that Jaish al-Islam is also close to reaching an evacuation deal following negotiations with the Russian army, an ally of Syrian forces.
But divisions within opposition ranks were holding up the talks, Abdel Rahman told AFP.
More news: Kate Middleton made her final public appearance before giving birth
More news: Stocks Close Lower As Fed's Comments Spark Turbulence
More news: Thousands across nation join March for Our Lives movement
President Bashar Al Assad has used such agreements to recover territory lost since the uprising against him began seven years ago this month.
The fate to which eastern Damascus' cities have settled, falls under the plan followed by the Syrian regime, in which it used the civilians as a pretext to penetrate the depths of the opposition-held areas, especially Asha'ri, Hamouriyah and Kafr Batna, which Assad's forces have controlled in sync with the civilians' departure.
Jaish al-Islam is accusing the other rebels of not helping with joint defense, and Failaq al-Rahman in particular of cutting off water to fill trenches.
A devastating Russia-backed government assault since February 18 on eastern Ghouta has killed more than 1,600 civilians but has brought 90 percent of the Damascus suburb back under government control, the Syrian Observatory for Human Right said.
Syria's pro-government Al-Watan daily reported similar terms and said the parties had three days to study the offer.
More than 120,000 crossed the front lines for safety, the Russian military said Tuesday.
Yuva also stressed that there have been no provocations in Syria's Idlib governorate during the ongoing military operation in Eastern Ghouta, and that Turkey has essentially supported Syrian government forces.