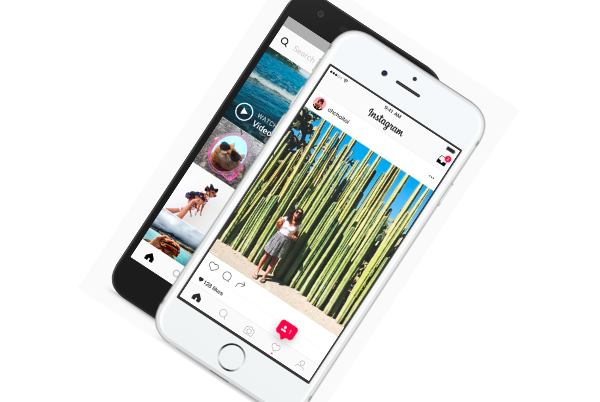 But unlike the new hashtag support, which is an opt-in feature, the recommended posts is not and will show in all Instagram users' normal news feed. A new, clearly-labeled "Recommended For You' section will comprise three to five different post options".
Previously, the home feed was dedicated to posts from accounts that users follow as well as ads, whereas recommended posts were located exclusively in the "Explore" tab. The new feature has gone live quietly but it's not really the first time that Instagram is toying with the idea. You could also see what posts friends have been liking in the Following section, if you chose. However, things have changed and Instagram users will now be viewing the content directly on their homepages. It means users scrolling through their home feed will now no longer only see posts from accounts they directly follow alongside the ads. This is nearly the same as the new "Explore Feed" that was launched by Facebook. With these new changes, Instagram users will not only see stories and posts from accounts they follow but additional, relevant content from their wider network.
The change comes shortly after another update also focused on broadening users' access to content beyond what's being posted to those accounts you explicitly follow.
More news: DFA denies plan to transfer embassy to Jerusalem
More news: Jack Wilshere admits Arsenal were 'scared' of Liverpool before mounting Emirates comeback
More news: Department of Health Reports First Flu Death Of The Season
It follows the new feature of following hashtags which Instagram recently introduced. They can only temporarily hide the recommended posts. Just tap the three-dot menu above the post, and then press "Hide".
This new section, entitled "Recommend for You", was spotted while in testing earlier this month, according to Tech Crunch.
There's no doubt that there will be a number of users who will not like the "recommended posts" feature. It didn't confirm when that rollout would complete and become available to all of Instagram's user base.