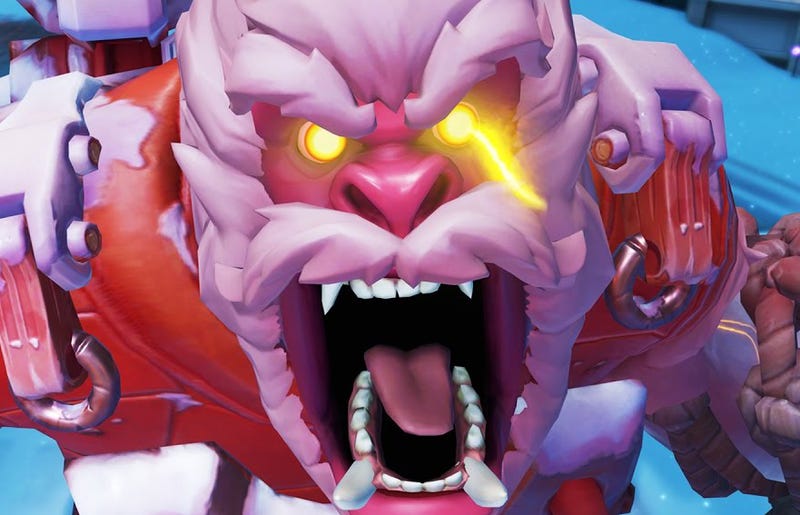 According to Overwatch's director Jeff Kaplan, he confirmed that Legendary skins will be available, such as a Legendary Hanzo skin that was teased in the comics, along with Legendary skins for Junkrat and Roadhog.
With the holiday season fast approaching, you'll have probably already gathered that Overwatch's Winter Wonderland event will be returning at some point.
Blizzard Entertainment has got in the Christmas spirit early with confirmation of the Overwatch Winter Wonderland event.
As of right now, we also have no confirmed date for when the Winter Wonderland event will draw to a close.
More news: Asus NovaGo 2-in-1 Windows device is a media streamer's dream
More news: Missing Florida teen spotted in NC found safe in NY
More news: Donald Trump to release medical records: White House
With last year's introduction of Mei's Snowball Offensive being labelled as a huge success, the popular mode will be making another appearance this Overwatch holiday event as players team up for a squad-based snowball fight. King's Row and Hanamura you might remember from previous updates while Black Forest is completely new.
Mei's Global Snowball Offensive, the artic themed one-hit-one-kill snowball fight mode that proved incredibly popular a year ago will return in 2017 and moves to the Black Forest 3v3 map near Eichenwald. This new mode will pit five Mei players against a single overpowered Winston (no doubt sporting his Yeti skin). When the game begins, the Meis must attempt to hunt down and eliminate Winston, while he does he best to avoid detection and snaffle up as many meat power-ups as he can. If Primal Rage becomes active, the Mei's must try to hide or escape by using her usual set of abilities and a new special ability called Ice Trap, which will stop Winston in his tracks. If Winston, an innocent yeti who's just trying to live his life, man, falls amidst the Meis' blizzard of senseless violence, then they win.
"I know a lot of you are thinking it sounds kinda silly and kinda ridiculous, and well, I'm here to tell you it absolutely is".