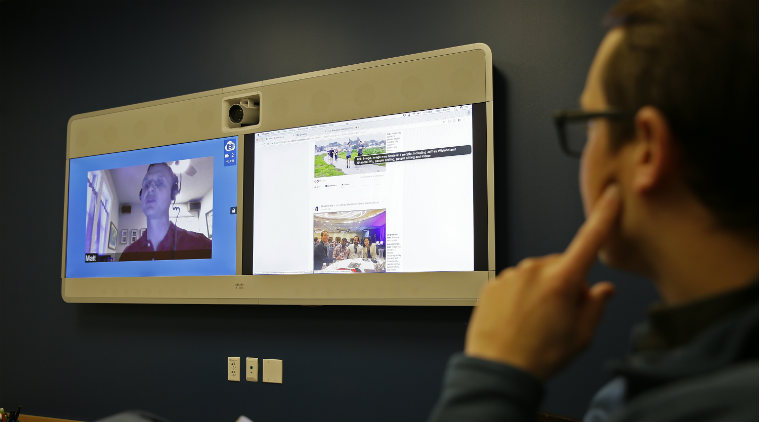 "If you're in a photo and are part of the audience for that post, we'll notify you, even if you haven't been tagged", Mr. Candela said. You can also make choices such as whether to tag yourself, leave yourself untagged, or reach out to the person who has posted the photo or report it to Facebook.
The California-based company was also putting the technology to work to give visually impaired people more information about images at Facebook.
Facebook will use facial recognition software to alert users when they appear in other people's photos, even when they are not tagged.
For Janni Lehrer-Stein, a volunteer who advises Facebook, the new facial recognition capability will help her enjoy more of her daughter's recent graduation photos.
If you're in a photo but you're not in the post's selected audience, you are out of luck, since Facebook says it "always respect [s] the privacy setting people select when posting a photo on Facebook (whether that's friends, public or a custom audience)". Facebook says that this "brings people closer together".
More news: MI police chief nauseated by screams of girl cuffed by officers
More news: The 'Ocean's 8' Trailer Is Extremely Fashion
More news: Lady Gaga finalizing deal for Las Vegas residency
Facebook had launched an automatic alt-text tool two years ago, which describes photos to people with vision loss. Also, being told when people are using your photos as their own profile pictures is a win.
"When you have face recognition enabled, our technology analyses the pixels in photos you're already tagged in and generates a string of numbers we call a template". Yet, privacy advocates are concerned that things could run out of control, and the tech could be used to detect Facebook users as they shop in brick-and-mortar stores.
Under the new feature, people who have opted in would get a notification from Facebook if a photo of them has been uploaded, although only if the photo is one they have access to.
The internet giant claims it will be useful if a user in your "friends network" posts an embarrassing photo without tagging you in it. When photos and videos are uploaded to our systems, we compare those images to the template.
Now that more and more tech companies are moving towards facial recognition technology, it can feel hard to escape the inevitable: that we have to trust these tech corporations with our faces, fingerprints, and more.