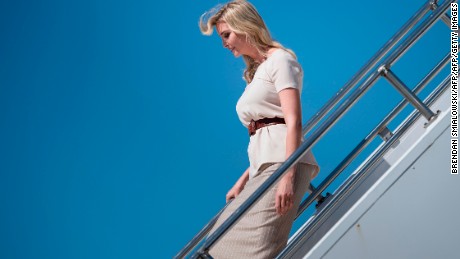 His comments came on the eve of Global Entrepreneurship Summit (GES), beginning here on Tuesday which will be addressed by Prime Minister Narendra Modi and US President Donald Trump's daughter and advisor Ivanka Trump. Modi will inaugurate the Summit on Tuesday evening at the famous Hyderabad International Convention Centre (HICC).
According to the latest reports, it is reliably learned that Tollywood actor, Mega Hero, Ram Charan Tej will be a speaker at one of the key sessions of this summit.
When asked how much investment the three-day (28-30 November) GES is expected to generate, NITI Aayog chief executive Amitabh Kant said this is not an investors' meet. "It is a platform to help entrepreneurs to have exposure to businesses and markets", said Kenneth I Juster, the US Ambassador to India, clarifying that the summit does not have investments and visa issues on its agenda for discussion".
This is the first time that the GES is being hosted in South Asia. "It is also critical for worldwide relations for prosperity and freedom of trade", said Juster, on the importance of the Global Entrepreneurship Summit (GES), which begins in Hyderabad on Tuesday. Afghanistan, Saudi Arabia and Israel are among 10 countries being represented by all-female delegations.
Following the inaugural, Ivanka, herself a successful entrepreneur, is scheduled to speak at the panel session on opening up opportunities for women entrepreneurs in their countries and communities.
This year's summit theme demonstrates the commitment of the U.S. and Indian governments to the principle that when women are economically empowered, their communities and countries thrive, an official statement said here on Monday.
More news: Crabtree, Talib Ejected for Fighting During Raiders-Broncos Game
More news: Massive manhunt underway following shooting death of Trooper on I-45
More news: Prince Harry & Meghan Markle Are Tying The Knot!
Participants at this year's summit will represent four industry sectors - energy and infrastructure, health care and life sciences, financial technology and digital economy, and media and entertainment.
Ivanka will also be part of a discussion on increasing women in the workforce through skills training, education, and mentorship on the second day. India was given the opportunity to host GES during Modi's U.S. visit in June.
Mr Juster congratulated Mr Modi for the ranking recently accorded to India by the World Bank on the ease of doing business.
The choice of Hyderabad to host the event is significant as the city is a major tech hub; home to a large number of United States firms, including giants like Microsoft, Google, Amazon, Apple and Uber, and a robust startup ecosystem.
On Wednesday, the Telangana government will host a dinner at the historic Golconda Fort.
Officials of the Special Protection Group and the US Secret Service have visited Hyderabad and reviewed the arrangements, an official at the police commissionerate said.