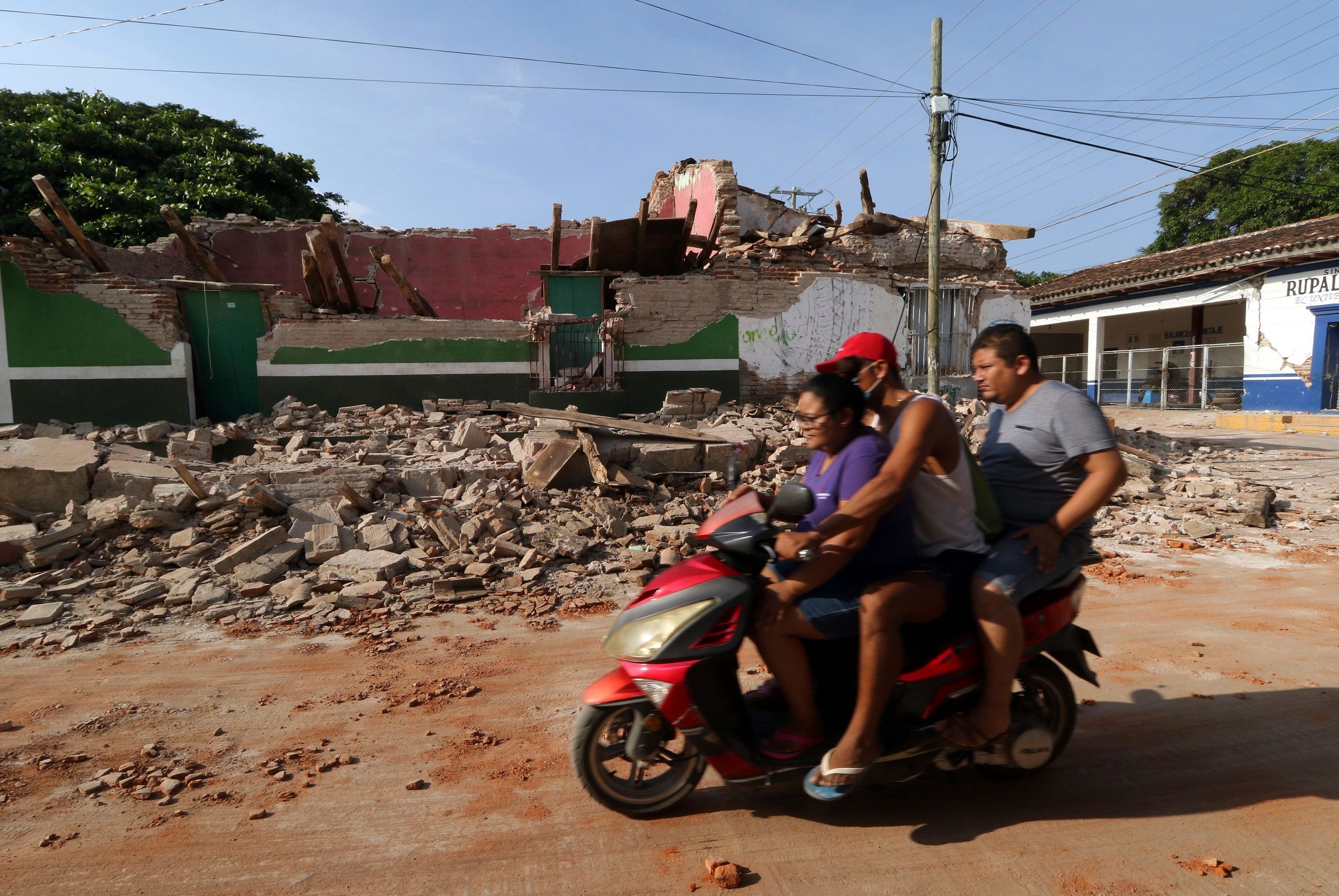 At least 61 people have died after the most powerful quake to hit Mexico in a century struck off the southern coast, toppling houses, damaging hospitals and government offices, and sparking mass evacuations.
The powerful 8.2 magnitude quake struck off Mexico's far southern Pacific coast just before midnight Thursday, about 100 kilometers from the town of Tonala.
An natural disaster struck just off the Pacific Coast of Mexico on Thursday 8 September 2017.
View of a street at the eastern area of Mexico City after a 8,2 quake on September 8, 2017. Smaller tsunami waves were observed on the coast or measured by ocean gauges in several other places.
Another 200 people were injured, President Enrique Peña Nieto said, as he declared a national day of mourning, BBC reported.
Operation USA has ties to Mexico, having worked there in the wake of previous disasters, including the major 1985 quake and most recently following major flooding in 2013. Tremors were felt hundreds of miles away, and reportedly lasted for up to a minute in Mexico City.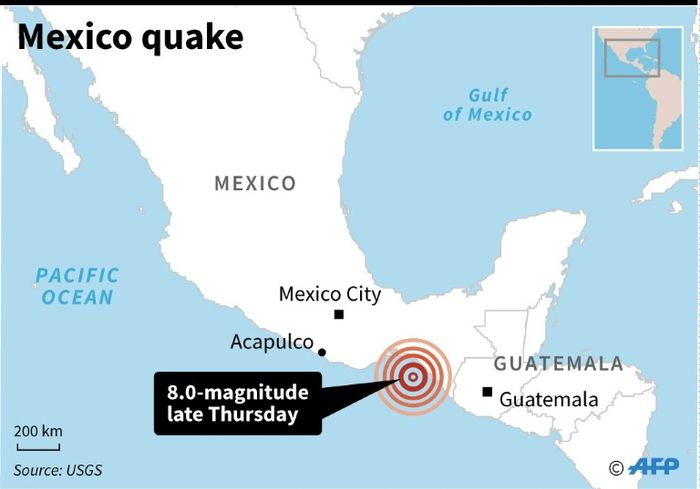 Juchitan, in the state of Oaxaca, was the worst-hit city.
The USGS reported multiple aftershocks, including at least six measuring above a 5.0 in magnitude.
Luis Felipe Puente told the Televisa network that 10 had died in Oaxaca state, three in Chiapas and two in Tabasco.
A tsunami alert issued for the Pacific coast of Mexico "does not represent a major risk", he said. Mexico City is more than 800 kilometres from the capital of Chiapas. Chiapas Gov. Manuel Velasco said roofs across the country had collapsed, and homes, schools, and hospitals were affected by the quake.
"45 deaths had been reported in Oaxaca, 12 in Chiapas and four in Tabasco" said Nieto and added that they were assessing the damage, which will probably take hours, if not days.
"Tsunami waves reaching more than three meters above the tide level are possible along the coasts of Mexico", it said, with lower waves in other countries.
More news: Jaguar Land Rover lineup to offer electric option starting in '20
More news: US Open: Sharapova's center-court stint riles Caroline Wozniacki
More news: A tough loss for Tech, but an upbeat outlook all the same