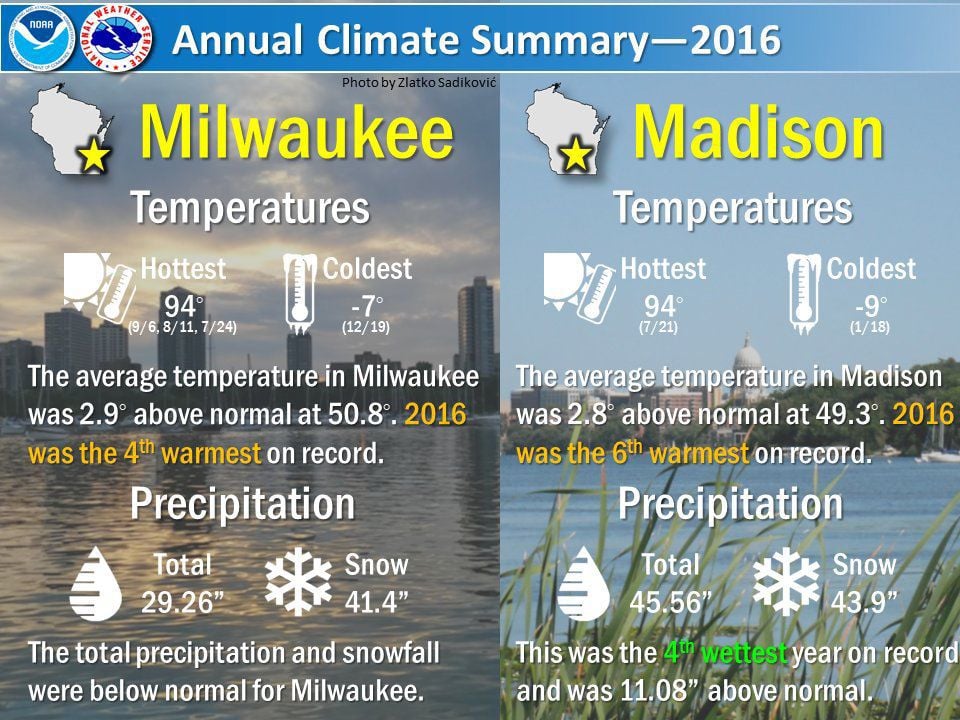 A few more showers and storms will be possible later this afternoon, with temperatures staying well below average!
Scattered showers and storms are likely for Friday afternoon with highs in the upper 70s to low 80s.
There is a special weather advisory for Ottawa County in effect until 10:30 p.m. Wind gusts of up to 55 miles per hour were being reported in some areas.
Saturday also features the chance for showers and thunderstorms after 11 a.m. We will see mostly cloudy skies today with scattered showers and storms. Highs will be in the lower 90s. Another wave is northeast of the Leeward Islands; conditions will slowly improve and this could become better organized over the weekend. Chance of rain: 30%.
Friday will be another summer beauty with partly cloudy skies and low humidity.
More news: Canadian military builds camp to house asylum seekers near USA border
More news: Trump says Foxconn CEO may invest $30B
More news: 'Amit Shah's entry into Rajya Sabha good for BJP'
Sunday Morning Lows: Low 60s Afternoon Highs: Low 70s Cloud cover: A mix of sun and clouds. Mostly sunny - high near 87.
Saturday: Partly sunny, with a high near 81. (That being said, the precipitation chance is minimal and the weather is now not expected to affect fireworks to close out Musikfest).
Another storm system may bring rain back to the area late in the day Monday into early Tuesday, but we're just talking some light scattered showers at this point. Mostly cloudy, with a high near 81.
Meteorologist Mark Larson says we'll see off and on rain and storm chances through early next week but the threats for severe weather should be slim however pockets of locally heavy rain will continue to be a concern. Some lingering showers could pop up on Saturday morning, and will diminish west to east into the afternoon. Patchy dense fog will be possible, mainly for Southern Kentucky. East wind 3 to 5 miles per hour. The low at night will be around 66. Mostly cloudy with a high near 84.
We'll have a sunny, warm Wednesday at the fairgrounds.