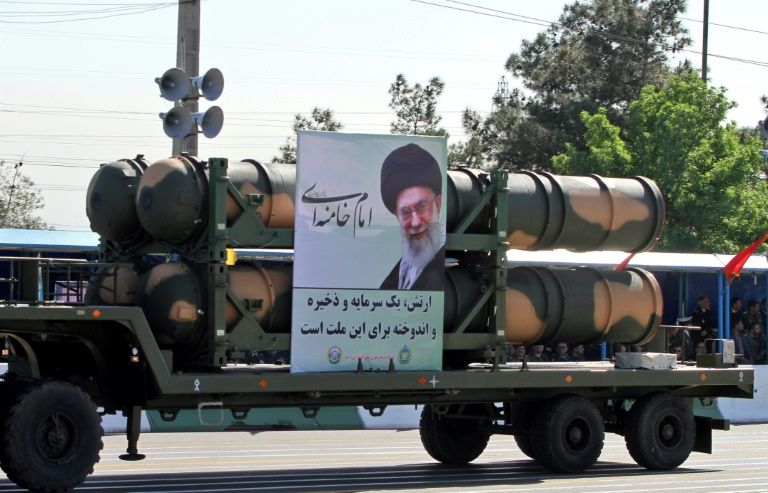 Iran said on Sunday it launched missiles into Syria targeting Daesh positions in response to last week's attacks in Tehran which killed 23 people.
The Guard's website, as well as semi-official news agencies, reported the strikes Sunday on Deir el-Zour, Syria.
The Islamic republic of Iran is a key ally of the Syrian regime of President Bashar al-Assad, alongside Russian Federation and the Iran-backed Hezbollah movement of Lebanon.
It did not immediately offer other specifics, other than to say the missiles were launched from Iran. Iran's Revolutionary Guard, a hard-line paramilitary force, has seen advisers and fighters killed in the conflict.
More news: Wounded US lawmaker 'in some trouble', Trump says
More news: Who the Hurricanes could lose in the National Hockey League expansion draft
More news: Fox News Is Dropping Its 'Fair & Balanced' Slogan
"The spilling of any innocent blood will not go unanswered", Press TV cited a statement by the Revolutionary Guards as saying.
The IRGC said the missile strikes were a warning to deter future Islamic State attacks.
The Islamic State launched two coordinated attacks against Iran's Parliament and tomb of Ayatollah Khomeini on June 7 in Tehran.
It was the first such attack in Iran and shocked Iranians who believed the chaos engulfing the rest of the Middle East would not find them in the Shiite-majority nation. However, it stopped short of directly blaming the kingdom for the attack, though many in the country expressed suspicion Iran's regional rival had a hand in the attack.