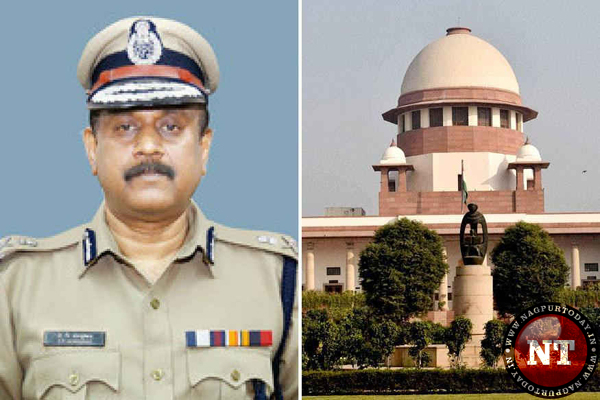 Supreme Court has issued a notice to Kerala government regarding TP Senkumar's reinstatement.
The counsel representing Kerala told the bench that the process to reinstate was going on and the state government has also filed a review petition in the apex court. But this argument was categorically rejected by the court. We will see the review petition when it will come up for hearing.
The contempt plea, filed against Chief Secretary Nalini Netto, had alleged there was a "sinister intention" behind her "resolute refusal" to implement the court's direction and sought strict punishment against her.
Senior advocate Dushyant Dave, appearing for Senkumar, told the bench that the state government has "mocked" the judgement passed by the apex court, which had on April 24 directed reinstatement of the senior IPS officer as the state police chief.
State BJP President Kummanem Rajasekheran said the fine of Rs 25,000 should be taken from the salary of Vijayan. The bench allowed them to withdraw the application but did not agree to waive off the fine. "We are dismissing it with costs".
More news: 'Really bad' or 'catastrophic': Comey defends Clinton choice
More news: Jets Re-Sign Veteran Bruce Carter
More news: Does Baby Powder Cause Cancer? Another Jury Says Yes
Senkumar should have been appointed soon after the apex courts earlier order, he said, adding the LDF government had no right to continue in office politically or morally. The court also asked the government to pay Rs 25,000 as court expenditure. The government's reluctance in reinstating him in office, even 10 days after the court order, had also invited criticism from legal circles. In its petition, the Kerala government had claimed that Senkumar was only an in-charge DGP.
The apex court directed the reinstatement of the former Director General of Police (DGP) after noting he was removed from the post "arbitrarily". Though Chief Minister Pinarayi Vijayan signed the government order in this regard, it will be issued on Saturday. Mr Senkumar, who is due to retire on June 30, was removed two days after the CPI (M)-led LDF government assumed office on May 25 a year ago.
The SC rap for delaying implementation of its April 24 order had triggered criticism against the government. The government chose Loknath Behera, who was commandant general of fire and rescue services and reportedly a junior to Senkumar, as the latter's replacement.
Asserting that this isn't a setback, Balan said the government was using the remedial measures available legally.
The Court proceeded to issue notice to the State in the contempt petition.